UPCOMING LIVE EVENTS
Join our Mailing List! write to us at senesflamenco@gmail.com or leave a message here: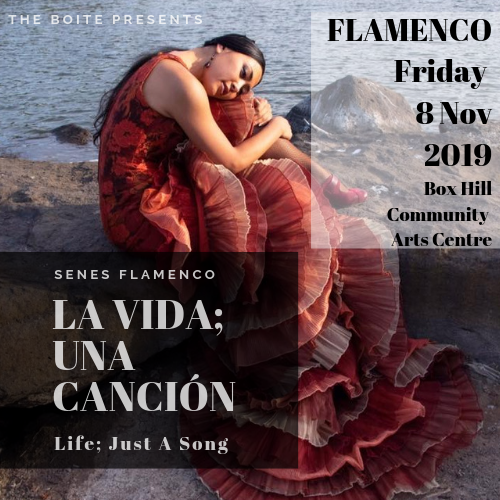 La Vida; Una Canción.
Life; Just a Song.
Friday, 8th November 2019
Box Hill Community Arts Centre
booking details to come
Weekly Spanish Dance Classes for Children 5-9years old! No experience necessary, kids learn a mix of fundamental dance technique as well as some structured improvisation and plenty of Stamping!
Thursdays 5-6pm
$25/session or $110/5 sessions
enquiries: register online or email senesflamenco@gmail.com
0415 888 542